We welcome you all to the 40th NAFA International Ethnographic Film Festival! The event will kickstart on the 29th of September with a series of seminars about the relations between cinema and anthropology, followed by the usual and much anticipated 3 days of film screenings with the presence of the filmmakers.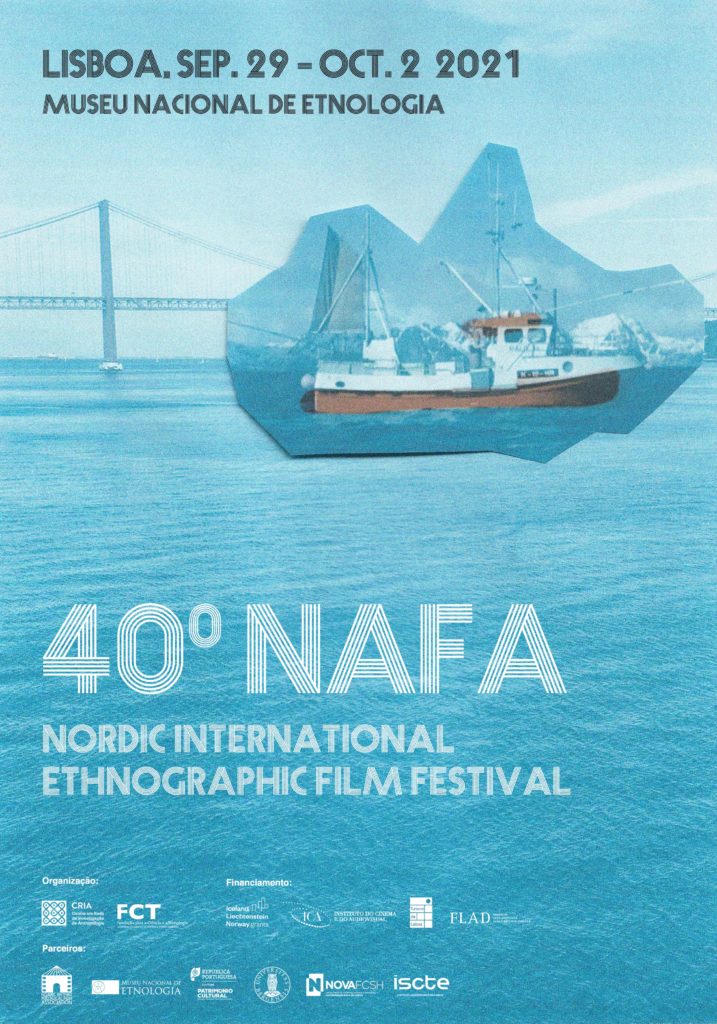 Let's celebrate Autumn in Lisbon by enjoying the opportunity to come together again and share the enthusiasm we have for discussing ethnographic filmmaking.
Our venue, the Museu Nacional de Etnologia, is located close to one of the most well known and most beautiful areas of Lisbon (Belém) and it has been a recurrent home to some of the most important debates around anthropology, film and art. There, we will be able to put into action the main ethos of NAFA's FESTIVAL: to get together, discuss and exchange ideas and projects among a a group of enthusiasts of anthropology, film and ethnography.
For more info about the event, the program and all other details, visit the festival website.
Please join us in Lisbon and in the meanwhile visit the festival on social media.